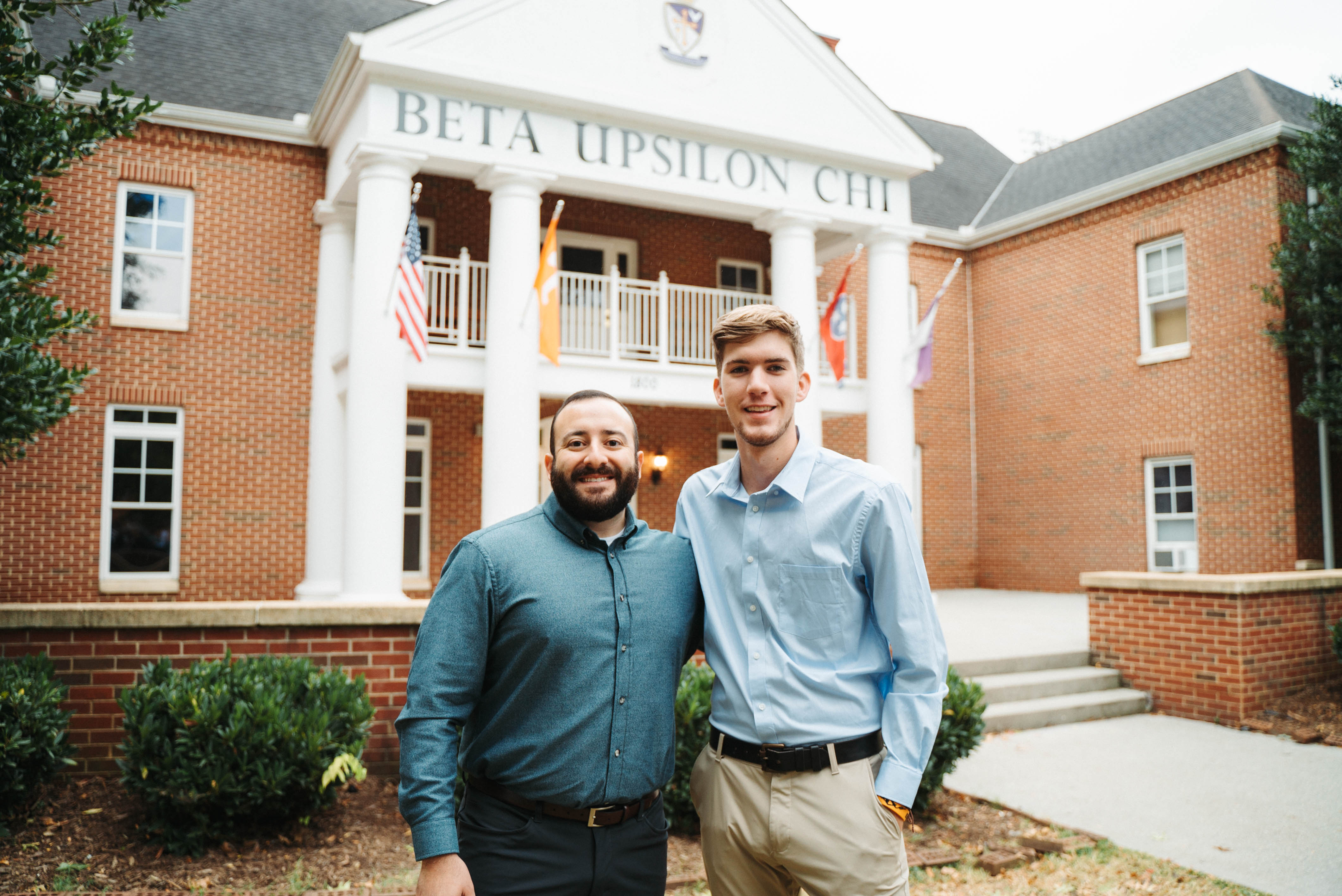 Helping found Beta Upsilon Chi at Tennessee in Fall 2011 was far more than just starting a new fraternity. It was the start my relationship with Jesus Christ. I'll never forget the day I met Harrison Collins in our Sociology class that Fall. We started our friendship chatting about vintage road bikes. By the second or third class Harrison told me he was starting "a Christian fraternity" called Beta Upsilon Chi. He asked if I wanted to be a part of the founding. In full transparency, my first thought was, "Wow…. that sounds weird," but I saw something different in him and said "Sure."
Little did I know that was a life-changing conversation.
That semester, we began the prep work to establish the chapter, held our first ever party, started fundraising, making connections on campus, and I was building relationships with the twenty other founders.
However, those twenty men did not know I was living two lives.
On paper I called myself a Christian, however I never experienced what that really means. I had religion but no relationship with Jesus Christ. That first semester of college for me was a tough one. I was lost and looking to alcohol and partying to fill the void as I made this new transition in life.
Before we broke for winter break, we had a bonfire with all the founders to celebrate the hard work we had done that semester. That's the moment I saw a verse from the Bible, John 13:35, come to life "…you will know they are my disciples by their love…" At the time I did not know that verse existed, but later in life I realized I was experiencing it first hand. These men were different. They knew Jesus and lived from a place of love.
In Spring of 2012, riddled with guilt of the two lives I had been living, days before our founding, I sat down with our first President, Blake Hankins, to tell him I would not be moving forward with BYX. When he asked me why, I gave him a shallow answer. He wouldn't let me get away with it and asked me to explain. So I finally told him the truth.
I expected to be met with condemnation, but instead, I was met with love. Blake told me, "This is why BYX exists. To provide something different and rooted in the way of Jesus." That day I said, "Yes" to BYX, but in reality, it was a much larger yes to a lifelong relationship with Christ. That Spring semester, through our cell group and the other founders, I began to learn of the love that Jesus had for me. God used BYX as the conduit to speak to me on a college campus.
My desires began to transform. My life and my family tree will forever be changed because the founding BYX started my walk with the Lord. Fast forward to Fall of 2012, I was voted in as our second President. The difference between my first two Fall semesters were vast. Jesus completely transformed my life in those 12 months, and he used BYX as the avenue to reach me.
The impact BYX fraternity has had on my life is indescribable. To now meet Jake – my eighth grand little bro — ten years after our founding is the biggest honor. Jake is not just my eighth grand little, he is a representation of the influence God can have on a college campus through BYX. Men coming together under the common bond of Jesus Christ makes for a powerful and impactful fraternity. And BYX is providing that to campuses across the Nation.
Anthony Harb is a founding father of the Alpha Zeta Chapter of Beta Upsilon Chi at the University of Tennessee.
Beta Upsilon Chi exists to establish brotherhood and unity among college men based on the common bond of Jesus Christ. The fraternity was founded in 1985 and has nearly 40 chapters nationwide.