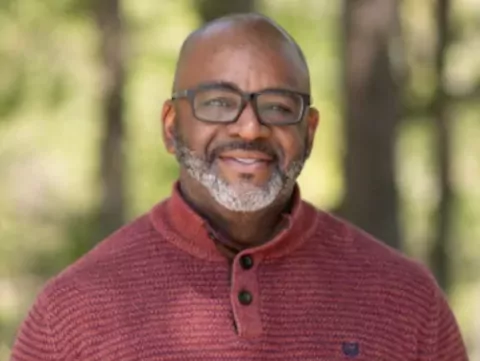 A day or two after Christmas, I walked into Captain D's looking to order my usual fish and chicken dinner with fries and coleslaw. As I reached for the handle on the door, one of the restaurant's employees noticed that I was wearing an Alpha Phi Alpha sweatshirt. In his silly little reaction, he started doing a little shimmy dance as he improperly simulated the fraternity handshake.
This brief, entertaining encounter prompted me to share some generalities that are at the core of Greek organization membership that might help the public rethink some of the perception they have about some of the organizations we have chosen to join. People who have not been around fraternities and sororities often perceive these organizations as elitist, and bound by the parties, step shows and revelry of a college campus. There is a grain of truth to this notion, but at the foundation of these organizations are the principles of community service, empowerment of the less fortunate, and reverence for the scholastic and political advancement of the underserved.
Throughout the past few months, Greek letter organizations like Delta Sigma Theta and Zeta Phi Beta have demonstrated community service in partnership with the Salvation Army. Omega Psi Phi and my fraternity, Alpha Phi Alpha, have conducted events to raise funds for scholarships. And we've also participated in projects to assist with the water crisis in Jackson, provide Christmas gifts for local nursing home residents, and assist Mississippi Delta Community College's incoming female students with moving into their dorms.
And as local Greek organizations continue with voter registration drives, health fairs, public education programs and the like, it is in the spirit of proud traditions and legacies of marginalized people who decided to help themselves that we rise above the shallow misconceptions about these groups.
Major African American Greek letter organizations make up a group collectively known as the Divine 9. About a century ago, when African American students were beginning to get accepted into major colleges and universities, many still needed the support and camaraderie of their affinity groups to navigate the demands of college