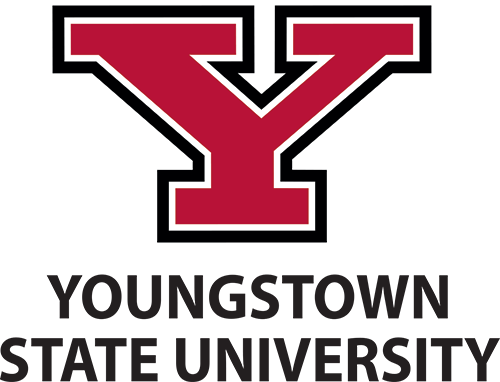 Almost six weeks into the spring semester, Greek Life organizations are sharing what it means to be a part of Youngstown State University's Greek Life.
Greek Life focuses on social aspects and networking connections that are not education or interests-specific clubs or organizations at YSU.
Carrie Anderson, the associate director of student involvement and Greek Life advisor, said there are benefits to joining a Greek organization.
"There's a lot of amazing opportunities — leadership opportunities. Things that you can relate to whatever you might be studying, or just in general some of the passions you might have as an individual. And a chance to align your personal values with some values of a national organization," Anderson said.
Each Greek Life chapter — fraternities and sororities — are national organizations that host events and fundraisers for a cause they choose. Each individual chapter offers volunteer opportunities to contribute to the community and the nationally designated cause.
Alpha Kappa Alpha and Delta Sigma Theta recently partnered up to host a philanthropy event for a local service provider called Someplace Safe, which is a shelter and resource center in Warren for victims of domestic violence.
Greek Life also holds a Hazing Prevention Week every September to raise awareness of what hazing is and what to look out for. All YSU organizations are required to have completed the Hazing Prevention Module.
Caleb Queen, coordinator of student involvement and Greek Life advisor, touched on the benefits that this module provides.
"It's about 15 to 20 minutes long, and it basically focuses on giving you tips on how to recognize signs of hazing, both in your own experience, as well as the experiences of your peers," Queen said.
Queen also explained that programming is in place to prevent underage drinking on campus. In the past, Greek Life has brought in speakers on the topic.
Last semester, the iamstonefoltz Foundation came to address YSU's Greek Life. There are also policies in place both locally and through each national organization regarding alcohol use.
According to YSU's website the anti-hazing policy includes a "These Hands Don't Haze" campaign which brought all Greek organizations together to start the conversation. There is also a form attached to report a suspected incident of hazing. 
Fraternity philanthropy:
Alpha Phi Delta is passionate about raising money for the Akron Children's Hospital through Guinathon, which is a Miracle Network Dance Marathon.
Sigma Alpha Epsilon partners with The Children's Miracle Network, which raises money to support 170 pediatric hospitals. It specifically supports Akron Children's Hospital through Guinathon.
Sigma Chi nationally supports the Huntsman Cancer Foundation, which is a cancer research facility that is located at the University of Utah.
Sigma Tau Gamma works with Special Olympics and raises money to participate in Polar Plunge events locally.
Theta Chi partners with the United Services Organization, which supports members of the U.S. military.