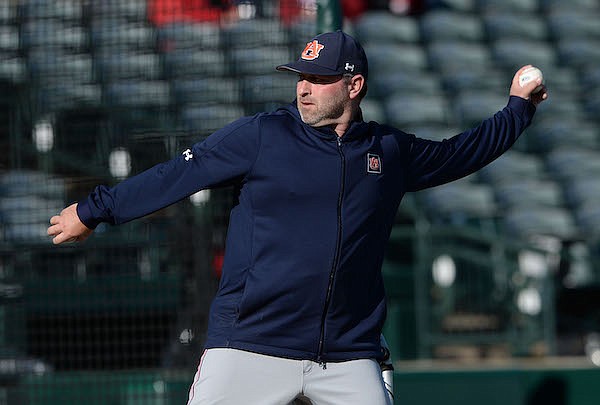 Auburn Interfraternity Council, or IFC, the governing body of the university's 26 North American IFC fraternities, recently held its second-annual Batting Practice with Butch Thompson, or BP with BT, in partnership with Auburn Baseball, to benefit the Hudson Family Foundation.
"IFC loves putting on BP with BT to bring energy to Plainsman Park before the season's first game," said Auburn IFC Executive Vice President Braden Glenn. "It's a great way to connect with the baseball program and get to know Butch Thompson while raising funds for a good cause!"
Representatives from 20 Auburn fraternities competed in a home run derby competition at Plainsman Park on Feb. 6. With more 700 students in attendance, the event raised $4,215 for the Hudson Family Foundation through ticket and raffle sales. The winner of the home run derby received a signed baseball bat from Tim Hudson.