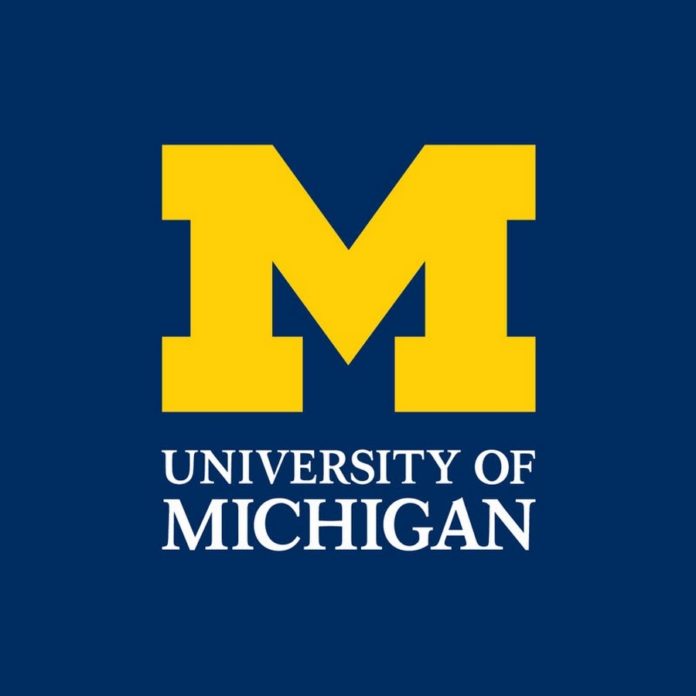 The University of Michigan's annual Winterfest raised a record $212,000 for local charities and an additional $15,000 for the Spartan Strong Foundation on Feb. 20. Hosted by Sigma Nu Fraternity, more than 30 fraternities and sororities participated in the event. The money was donated to charities such as Fisher House, Autism Alliance, the Women's Center of Southeastern Michigan and the Spartan Strong Foundation.
In an interview with The Michigan Daily, Benjamin Gordon, president of Sigma Nu, said Winterfest has been hosted by the Sigma Nu fraternity at 700 Oxford Road for the past 100 years. During Winterfest, participating chapters of the U-M Fraternity & Sorority Life raised money for charity with the goal of raising the most out of any other fraternity or sorority. The event culminates in a "Broomball" tournament, a game similar to hockey, which is open to watch for all of FSL and the public.
Kinesiology freshman Jack Collins played in the tournament for Sigma Nu and told The Daily about rules of Broomball.
"We have an L-shaped stick that we use to hit a bigger-sized ball," Collins said. "There are … six players on the rink at a time for each team and one of those players is elected goalie. The whole objective is to just score more points than your opponent. There's referees monitoring the game and officiating rules. Each game is 24 minutes with two 12 minute halves … in a tournament style bracket seated based on how much money each fraternity raises."
This year, the game was played on a muddy tarp in Sigma Nu's backyard instead of on ice because of the warmer weather conditions.
Travis L. Martin, associate dean of Students & Director of Fraternity & Sorority Life wrote in an email to The Daily about the safety measures administration took to ensure the event ran smoothly.
"FSL advises the group to work with the City of Ann Arbor for any permitting needs for hosting such an event, to work with Ann Arbor Police and other public safety personnel in ensuring that the event is as safe as possible, and to proactively engage neighbors and community members to ensure as little disruptions to local community members," Martin said.
Martin said the University's fraternity and sorority office is not involved in fundraising efforts. According to Gordon, the majority of fundraising occurs prior to the tournament, especially in the week before. Gordon said many chapters fundraise by posting fundraising "Bingo boards" on Instagram or hosting a philanthropic pre-Winterfest event like fundraisers through restaurants.
"Depending on its size, a chapter needs to raise a certain amount of money to be eligible for competition," Gordon said. "So, if you have less than 50 active members, your chapters are going to have to raise $3,000. If you have between 50 and 100 members, you're going to have to raise $4,000. And, if you have more than 100 members, you're going to have to raise $5,000 or more in order to compete."
The charities who receive the Winterfest money are chosen by the U-M Interfraternity Council, the U-M Chapter of the Panhellenic Association and Sigma Nu. Alejandro Arguello, Sigma Nu philanthropy chair, spoke with The Daily about this year's additional fundraiser for the Michigan State University — the Spartan Strong Foundation, a fund created for those who were most affected and impacted by the recent shooting.
"We raised $203,000 (last year), which was a great amount of money," Arguello said. "And this year, we had a goal of breaking that and we raised like $214,000 at the end of the day, which is absolutely incredible. Officially, we also raised … $15,000 for the Spartan Strong Foundation, in light of the events that happened that week with the shooting. So, we also really wanted to piggyback on Winterfest and raise money for that and it was an awesome experience."
Gordon said the Spartan Strong Foundation was included at the last minute because of its novelty.
"It was the first year that we added a fourth charity at the last minute," Gordon said. "We had the decision to make in the last week if we were even going to hold the event after the tragedy at Michigan State and what our chapter had decided to do was to run an additional fundraising event that was going to go towards the charity. Michigan State had just started with the Spartan Strong fund."
Arguello spoke about his gratitude for the event and FSL as someone who grew up in a poverty-stricken nation. He said he feels] able to contribute towards the greater good.
"(I am) from Nicaragua, so I know (what it is like to) experience a poverty-stricken country and … raising this amount of money is just absolutely incredible for me. I just feel good about the day and it's just like a moral thing … being able to give back to the community."
Gordon said he is grateful for how the community was able to come together for an event like Winterfest.
"We were hopeful that we could hold an event where students could come together and embrace and see friends and bring joy back to our community," Gordon said. "And we're confident that we were able to do that."