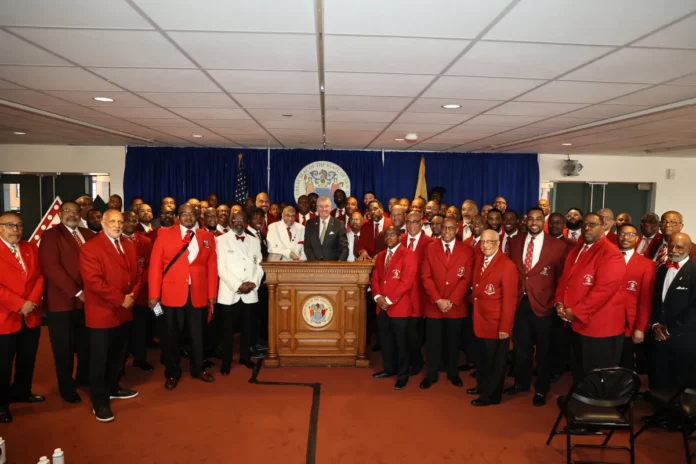 Gov. Phil Murphy has signed legislation recognizing the contributions and achievements of Kappa Alpha Psi Fraternity, Inc. by establishing special license plates for members of the organization.
Kappa Alpha Psi is the second-oldest existing collegiate historically Black Greek Letter Fraternity and a member of the National Pan-Hellenic Council, also known as the Divine Nine. The legislation signed today authorized the chief administrator of the New Jersey Motor Vehicle Commission to issue special Kappa Alpha Psi license plates. The bill provides for the design of the license plate to display appropriate words and an emblem honoring the fraternity.
Murphy was joined by Kappa Alpha Psi 34th Grand Polemarch and International President and CEO Reuben A. Shelton III, Esq.; Northeastern Province Polemarch Christopher Thompkins; Polemarch Stephen White; Trenton Chapter Founding Member and Alumnus Samuel Floyd; legislators; and Kappa Alpha Psi members, mentees, and alumni.
"I am proud to sign legislation authorizing the New Jersey Motor Vehicle Commission to issue special license plates for the distinguished members of Kappa Alpha Psi Fraternity," said Murphy. "For 112 years, Kappa Alpha Psi has stood for progress, equality, and brotherhood. As a member of the Divine Nine, it has stood as a national leader in community service efforts large and small and its members have made invaluable contributions across every facet of society."