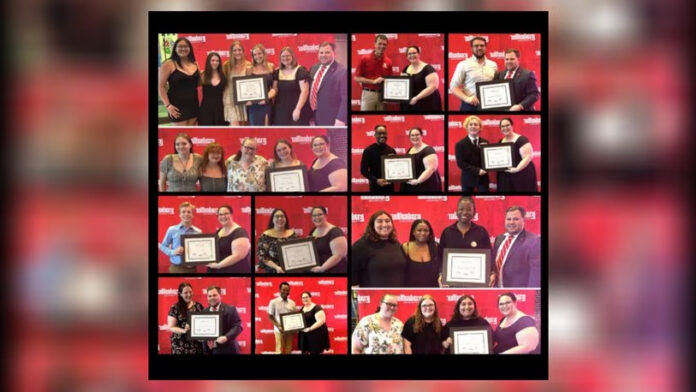 Wittenberg University recognized several students, faculty and staff during this year's 11th annual Student Leadership Awards.
The Office of Student Involvement honored student organizations and advisors, celebrated diversity, health and wellness, highlighted contributions to spiritual life and recognized the unsung heroes.
"The variety of awards being presented bring recognition for the work that individuals and student organizations are doing on campus and out in the greater Springfield community," said Katie Simms, director of student programming and organizations. "We want to continue fostering the building of a more inclusive place to live, work and study at Wittenberg University, as our mission promotes."
As the university continues to work on rebuilding organizations, leadership development opportunities and social change efforts to where they were before COVID-19, they received more than 50 nominations, doubling their nominations from last year's awards.
"Our students and student organizations continue to exemplify the motto of the institution. I am very proud to see our students continuing to elevate their experience for themselves and their peers," said Jade Jones, director of student involvement.
Nominations for the event, which is sponsored by Student Involvement, the Interfraternity Council, and the Panhellenic Council, are gathered from across campus, and winners are determined through an outsourced selection committee of judges elected by the staff to ensure impartial results.