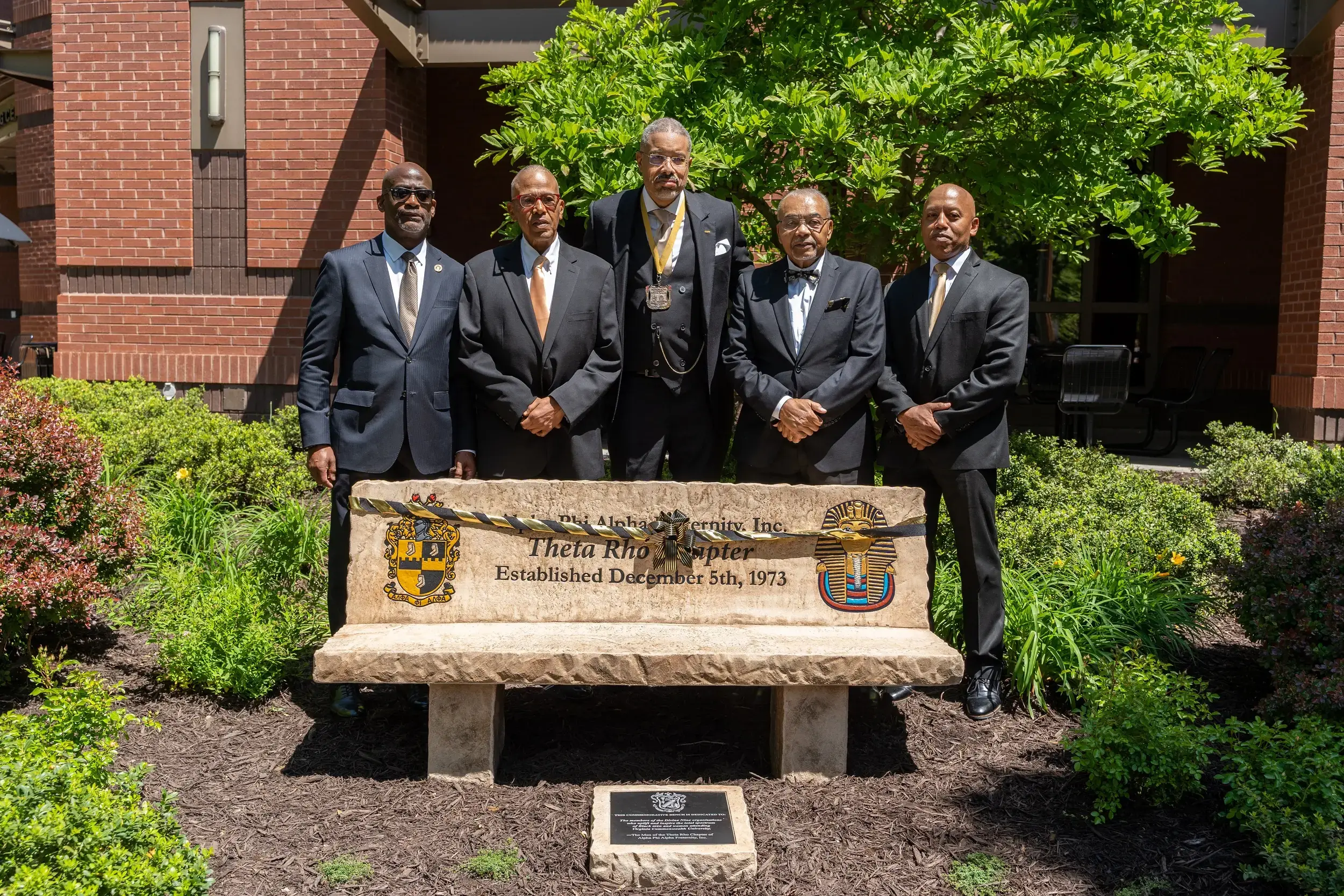 Alpha Phi Alpha bench installation "signifies our legacy on this campus, our longevity on the campus," says an alum who pledged in the 1970s.
On Saturday morning, the black and gold outside Shafer Court Dining Center was about much more than Virginia Commonwealth University. Amid hugs and handshakes, the men wearing black suits and gold ties – the colors of Alpha Phi Alpha – had come together from across the country to catch up and, importantly, to commemorate.
They had gathered to dedicate a bench that honors the fraternity's 50 years on campus. Alpha Phi Alpha was the one of the first Black fraternities to be established at VCU, and Saturday's ceremony was part of the African American Alumni Council Reunion Weekend.
Ryan Griffin, a graduating senior and president of the Theta Rho Chapter of Alpha Phi Alpha Fraternity Inc., said the organization has grown over the past five decades at VCU, and the bench serves as a prominent representation of the fraternity's service.
"It's just a beautiful moment for me," he said. "It's something that I know that we've been trying to get for a very long time and recognition for the work that we're doing."
Richmond Mayor Levar Stoney attended the ribbon-cutting and thanked the fraternity members for supporting Richmond Public Schools students and the entire community for a half-century.
"Here in Richmond, we are about addition – not subtraction – and you all are leaving your impression," Stoney said. "Yes, this is a man-made landmark, but the impression you are leaving on young men each and every year will go on to eternity."