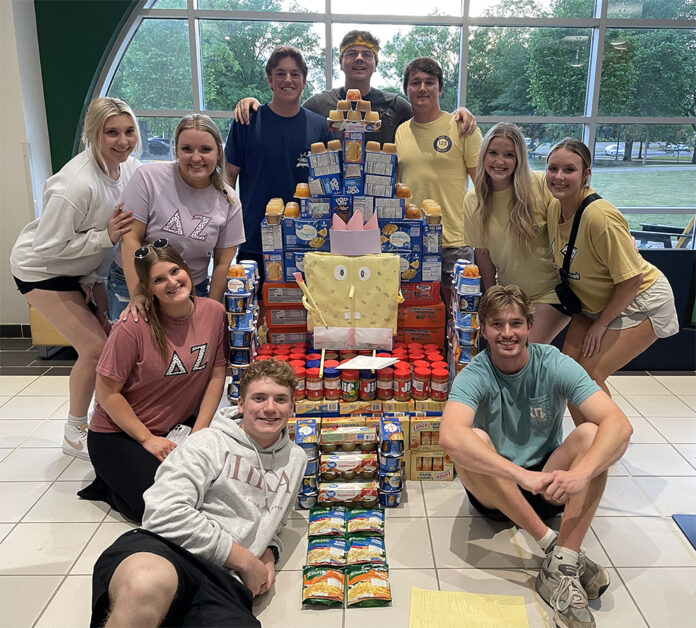 Children in the Arkansas River Valley will have access to an additional 16,000 non-perishable food items due to a project by Arkansas Tech University fraternity and sorority members during the spring 2023 semester.
Greek ATU students collected the items and brought additional attention to the cause of food insecurity by using the collected items to build food sculptures in the Doc Bryan Student Services Center Rotunda.
At the conclusion of ATU Greek Week 2023, the sculptures were taken down and the food was delivered to support students in the Russellville School District and individuals served by the Russ Bus.
"I am super proud of the fraternity and sorority life community for coming together and giving back to the local community," said Rhylie Gachot, ATU assistant director for campus life. "Many stepped up and realized that being a part of this community is something more and that they can make an impact on the ATU and local communities. I am looking forward to the impact that this group of student leaders will have in the future and the difference that they will make on the Arkansas Tech campus."