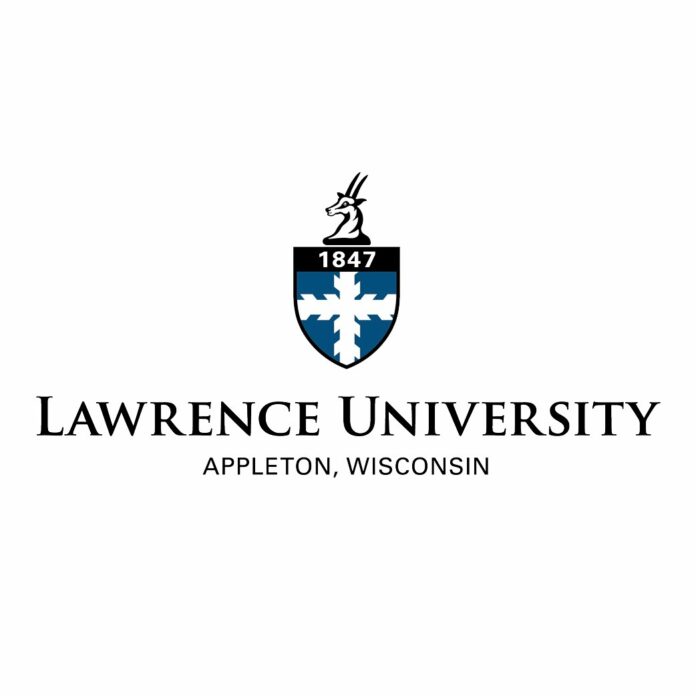 Greek Week was celebrated among various sororities and fraternities beginning on Friday, May 12 and ending on Thursday, May 18 at Lawrence University. Greek Week is an annual Spring Term tradition that unites members of Greek Life on campus to promote pride in sisterhoods and brotherhoods while engaging in community service and philanthropy events. There are seven Greek groups at Lawrence University; three are fraternities and four are sororities. The fraternities are Delta Tau Delta (Delta), Sigma Phi Epsilon (SigEp) and Beta Theta Pi (Beta). The four sorority groups are Delta Gamma (DG), Kappa Alpha Theta (Theta), Kappa Kappa Gamma (Kappa) and Beta Psi Nu.
While Greek Week is a time of socializing, it is also a week of philanthropy, as many fraternities and sororities host events to raise money with their partnered organizations. On Friday, May 12, Greek Week began with the Greek Formal, hosted in the Somerset Room in the Warch Campus Center, where all students were invited to dance and socialize. On Saturday, May 13, Kappa hosted a Puppy Yoga event in the Wellness Center. According to Kappa senior member Sarah Yochem, all of the funds raised during the event were split among their affiliated philanthropies, which include the Jed Foundation, Harbor House and the Kappa Kappa Gamma foundation. On Saturday, May 13, SigEp hosted a Volleyball Smash Tournament, and on Sunday, May 14, they hosted their fourth annual Car Wash fundraiser at Wriston Turnaround to raise money for Kids Give. Kids Give is a scholarship program associated with Lawrence University whose mission is to educate students about Sierra Leonean culture and promote the next generation of leaders among the children of Sierra Leone.
On Monday, May 15, Theta hosted a Kicks for CASA event, a kickball tournament where the proceeds were donated to Court Appointed Special Advocates (CASA), a national association that supports court-appointed advocates for children who are neglected and abused. On Tuesday, May 16, Delta hosted an inflatable Obstacle Course where, according to Delta's Assistant Treasurer Nick Katz, a first-year, funds were donated to the Juvenile Diabetes Foundation (now JDRF), a diabetes research non-profit organization that they have worked with for many years. There were many other events hosted by Greek Life organizations on campus, and the week ended with a Lip Sync Battle, where fraternities and sororities put on dance performances while lip syncing to songs and, according to Yochem, Kappa won the Lip Sync Battle.
On a national level, Greek Life has a negative reputation, mainly because of its association with hazing, binge-drinking and even sexual assault. According to Yochem, she recognizes the history of negative stigmas surrounding sororities and fraternities, and while she herself has not been exposed to these kinds of behaviors, she ensures that the Standards Board at Kappa offers support and accountability to its members. Yochem stated that Kappa continues to improve its efforts by developing a more inclusive recruitment process and working with the House Board to reduce its member dues, especially to new members, so that the sorority is more accessible to people of various socio-economic backgrounds. While Kappa works to ensure its members uphold its values—loyalty, trailblazing, compassion and mental health—and set Greek Life in a positive light during Greek Week, sororities on campus are not as well-known as fraternities. This is because all fraternities have a residential house for their organization and are allotted more funding from the school, which helps them host more events.
"It would've been more helpful for our reputation if the sororities had received financial help from the school, because I think our events up against the fraternities' events had little room to compete, which perpetuated the issue that a lot of people do not even know that sororities exist on this campus," Yochem stated.
Fraternities have also worked to set Greek Life in a positive light during the celebratory week in spring. According to Katz, Delta's four founding concepts are truth, courage, faith and power. He states that these core values are exemplified through respect and kindness shown to students and faculty on campus and are carried over into Greek Week with events that are about socializing and connecting while also paying homage to their respected partnership with JDRF. While sororities struggle to gain recognition on campus, fraternities struggle with negative stereotypes associated with their organization. According to Katz, Delt struggles with their reputation because many of their members are on the baseball team and there has been perpetuation of biases when it comes to exclusivity.
"We are a chapter that is looking for new members from any background or student group," Katz stated. "We are trying to change that 'all baseball' mindset as well, and all the guys love it when people from other backgrounds or teams come talk to us about joining."
According to Yochem, Greek Week is about promoting Greek Life and making fraternities and sororities better known across campus. According to Katz, while he believes Greek Life is generally supported among students and Greek Week highlights the positives of Greek Life, it is not supported by the faculty or administrators. This is reflected in the many probations among the fraternities for hosting unregistered events and the lack of support that many fraternities and sororities feel. While support for Greek Life is lacking in some areas, Yochem and Katz feel that Greek organizations, including Kappa and Delta, have worked to change the status quo surrounding Greek Life's negative reputation.