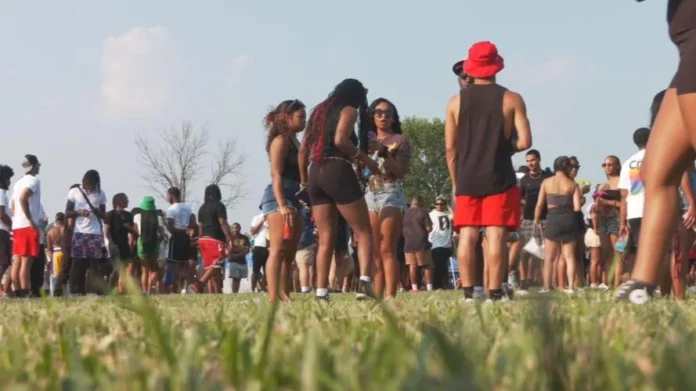 LOUISVILLE, Ky. (WDRB) — The third annual Louisville Greek picnic brought out more than 300 fraternity and sorority members to Carrie Gaulbert Cox Park Saturday.
The Greek Picnic was one of a handful of events happening over the weekend to unite and celebrate Greek life in Kentucky.
"We are all about the service building up the community and we are all about positivity," said Corey Johnson, founder of Louisville Greek Picnic.
The event shares the values of the Divine Nine sororities and fraternities, which are built on brotherhood, sisterhood and service.
"I just wanted to get together with a good group of guys and friends and just all come together and put something together special for the city and I know it would be something bigger than us," Johnson said
The National Pan-Hellenic Council (NPHC), also known as the "Divine Nine," is a collaborative council formed of African American sororities and fraternities that was founded on May 10, 1930 at Howard University in Washington, DC.
This council consists of Alpha Kappa Alpha Sorority Inc., Delta Sigma Theta Sorority Inc., Zeta Phi Beta Sorority Inc., Kappa Alpha Psi Fraternity, Inc., Omega Psi Phi Fraternity Inc., Alpha Phi Alpha Fraternity Inc., Phi Beta Sigma Fraternity Inc., Sigma Gamma Rho Sorority, Inc. and Iota Phi Theta Fraternity, Inc.
Organizers say they expect the event to return next summer.