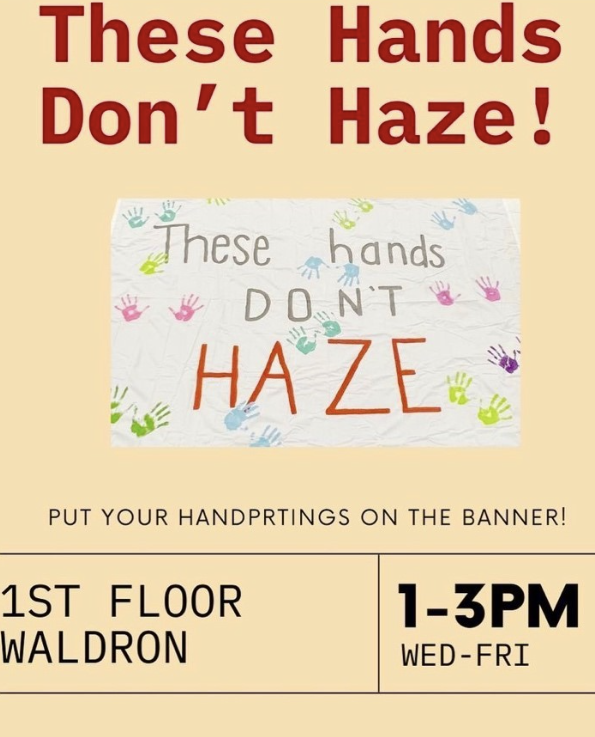 "Whoever loves his brother abides in the light, and in him there is no cause for stumbling. But whoever hates his brother is in the darkness and walks in the darkness, and does not know where he is going, because the darkness has blinded his eyes." – John 2:10-11
Gannon University Greek life is composed of four fraternities. This includes Delta Sigma Phi, Delta Chi, Pi Kappa Alpha, and Tau Kappa Epsilon. This is along with four sororities including Alpha Gamma Delta, Alpha Sigma Alpha, Alpha Sigma Tau, and Sigma Sigma Sigma.
These national, student led fraternities and sororities are dedicated to pursuing panhellenic, philanthropic services. They strive to make personal, intellectual, as well as local developments in an effort to encourage others to do the same.
So much so, that according to the University of Gannon, throughout the semesters, between the years of 2022 and 2023, the fraternity and sorority Greek life generously contributed nearly 4.8K hours of service around campus and throughout the local community of Erie, PA. 
As members of Greek life are recruited at Gannon University, the safety of the Knights remains an ultimate priority amongst rushing seasons. This entails reminding and reinforcing students of policies against hazing. This is especially in consideration of the fact that the last month of September is Anti Hazing Week.
Data regarding hazing statistics from the University of Maryland states that over "half of college students are involved in some form of campus hazing". The is the unfortunate reality of recruitment in Greek life.
There are physical and emotional hazards affiliated with hazing. These may include the deprivation of sleep, the loss of conscious control, a decline in performance, the development of PTSD, and sometimes even more fatal impacts may lead to result. This is in reference to the Hazing Prevention Network.
Delta Sigma Phi's mission is to lead in the encouragement and development of culture and respect. This is in hopes of "Building Better Men." It is stated by the fraternity that their "brotherhood inspires each member to be better versions of themselves and to positively impact the world through their actions and influence." They also strive to push the development of men past the mold of stereotypical, societal standards.
If interested in Delta Sigma Phi, it is encouraged that you reach out to follow them on Instagram @gu_deltasig.
Andrew Lupejkis '25 is a member of Delta Sigma Phi. While he did not initially intend on joining a fraternity upon his arrival at Gannon University, he found that a large majority of his friends in Delta Sigma Phi did not experience any of the negative events affiliated with the stereotypical, fraternal experiences. This includes anything that happens to be dangerously associated with hazing.
"We support each other at our highs and lows. We're really open and welcoming towards anyone who is interested. Even if they don't join, we still consider them as friends," he said.
On Friday, September 29th, those involved in Gannon Greek life gathered in the lobby of the Waldron Campus Center. They placed their names and handprints onto a banner to express solidarity and opposition against hazing.
Gannon University Greek life encourages members of both strong minds and bodies to promote pride and loyalty throughout academic and employable careers. This is all while developing valuable communicative skills and resources.
To stay tuned with upcoming Gannon, Greek life events, follow GU Fraternity and Sorority Life on Instagram @gufsl.