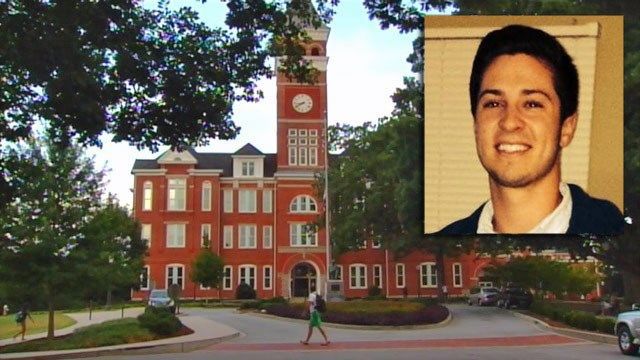 COLUMBIA, SC (FOX Carolina) – An Upstate mom's fight to end hazing has taken her all the way to the statehouse where she hopes to change the current law, making hazing a felony.
Cindy Hipps stood in front of a House Subcommittee on Wednesday morning asking for truth and change, something she's fought for since her son, Tucker died five years ago.
"It's very important to me because Tucker is gone and there's nothing we can do about that, but we can change things for future students," Hipps said.
Hipps' son, Tucker had just started his first semester at Clemson University and pledging Sig Ep fraternity when he died in September 2014.
His body was found under a bridge hours after he went missing during a pledge run with his fraternity.
Though his case is still open and hasn't been determined by investigators to be hazing, Tucker's family believes changing the law could save the next life.
"It's going to take a long time to change the culture," Hipps said, "The kids are going to have to change. We see this bill as a deterrent so if you think you'll go to jail and get a felony conviction you may not do it."
Hipps said the current hazing law is vague and she's fighting to create harsher punishments for people found guilty of hazing.
"It's only a misdemeanor, so even if you do gross bodily harm or if someone dies during a hazing incident, it's still a misdemeanor with a 30 day jail sentence and $500 fine."
According to the proposed bill, an act of hazing resulting in serious impairment of a bodily function is considered a felony, carrying up to five years in prison and a $2500 fine, while an act of hazing resulting in death or great bodily injury carries a $10,000 fine and up to 15 years in prison.
Hipps said she still has many questions surrounding Tucker's death and she believes if this law had been in effect the investigation could have turned out differently.
"With strengthening the law, it will give law enforcement something they can actually work with and make them be more apt to investigate because it is more serious than currently thought," Hipps said.
Find out more about the hazing bill here.