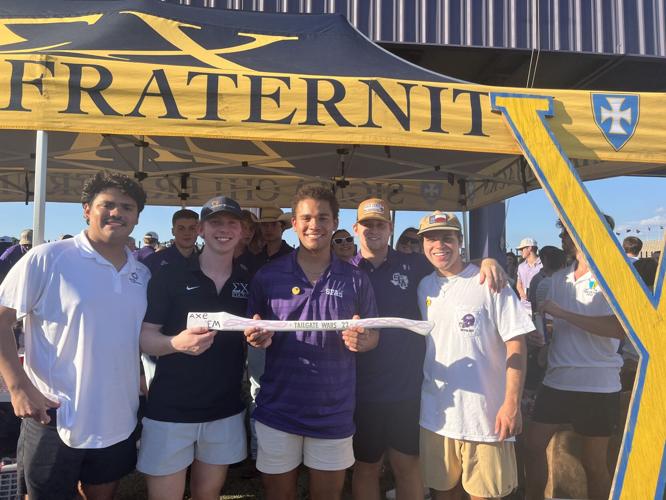 The Student Government Association has picked up the formerly active Tailgating Wars event for the 2022 football season.
The event, last hosted during the 2018 football season, is a competition where student organizations and Greek life can compete for rewards based on school spirit, tent decor and how well they fit the overall football game theme.
"It's a partnership program with SGA and Student Athletics that helps bring student [organizations] out to support their football team and engage with school spirit," SGA Vice President Jacquelyn Martinez said.
The top three Tailgating Wars winners are awarded an axe handle based on the football game theme but also accumulate the judge points over the course of all three Tailgating Wars competitions for larger rewards at the end of the competition.
The awards include:
First place – A large backdrop decorated for the student organization along with the organization's name and winning year engraved on the SGA traveling trophy 
Second Place – $200 for the student organization 
Third Place – A LED lighted sign customized for the student organization 
The first Tailgating Wars competition of the 2022 football season took place during the Lumberjack Football team's win against the Warner University Royals on Sept. 24. Sigma Chi took first place, followed by Delta Tau Delta in second place, and Kappa Alpha placing third.
"Sigma Chi was very happy and excited to win first place in the first tailgating wars of the season," Cameron Shepherd, president of the Interfraternity Council, said. "We are very thankful to SGA, and everyone that helped put together tailgating wars for us to enjoy once again."
The last two home games to host a Tailgating Wars competition will be on Oct. 8, when the Lumberjacks face the Abilene Christian University Bobcats and Oct. 28, where the Lumberjacks will face the Utah Tech Trailblazers during Homecoming Week. The themes will be Pink Out and Purple Out, respectively.