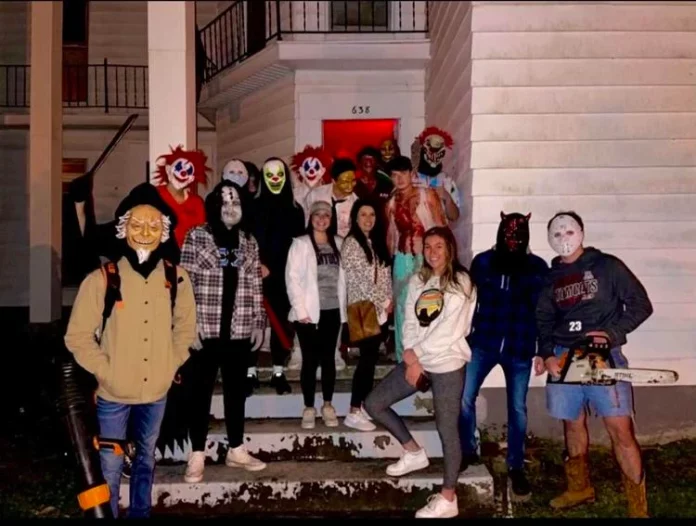 Eastern Kentucky University's Sigma Chi Fraternity is hosting their second annual "Fraternity of Fear: Volume Two" haunted house fundraiser next week.
The event will take place Tuesday, Oct. 25, and Wednesday, Oct. 26, from 7:30 p.m. to 11:30 p.m. and is located at 638 North Street in Richmond.
The money raised from the philanthropy event will be donated to Huntsman Cancer Institute.
This is the second year Sigma Chi is hosting a haunted house. Last year, the fundraiser brought in $1,300 to support cancer research, according to Juan Torres.
Fraternity of Fear's haunted house will feature eight to nine rooms, Torres explained.
Each room will have its own terrifying theme for those who enjoy a good scare.
There will be a photo booth area as well in case attendees want to get a snapshot with Sigma Chi's dressed in their most frightening costumes.
The haunted house admission is $8 and $7 for costume wearers and tickets will be available at the door.
There is a parking lot next to the event venue, where there will be ample parking and fraternity brothers available to help direct cars.
Along with the haunted house, there are Sigma Chi Haunted House t-shirts for sale as well. The shirt is available to purchase for $20.
To sign up for a t-shirt, visit their instagram page @EKU_SIGMACHI and click the link in the bio or visit linktr.ee/ekusigmachi.