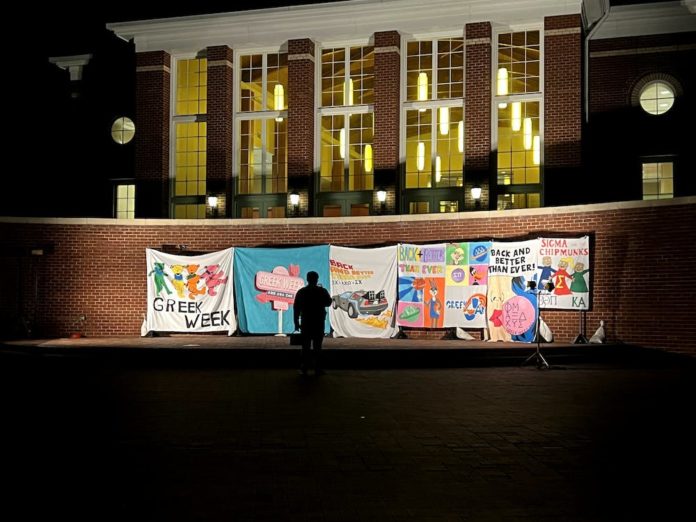 The week-long contest is raising money for Habitat for Humanity
Oct. 24 marked the beginning of Elon University's first Greek Week since 2018. Through Oct. 28, 16 greek organizations will participate in contests and fundraising efforts as a way to unify the greek community. This year's theme is "back and better than ever."
Assistant Director of Student Involvement for Fraternities and Sororities Alexis Swider said Greek Week is a friendly and celebratory time for the community to come together. Swider said this week's events are open to those not involved in greek life.
"There's a lot of different opportunities for our students that are unaffiliated to be a part of Greek Week, and even allowing those that could be potentially interested in joining the greek community," Swider said. "Having those opportunities allows for them to get excited for what future Greek Weeks and Greek Dances look like."
The fraternity and sorority community selected Habitat for Humanity as this year's philanthropy. There are also a number of service opportunities offered throughout the week in partnership with the Kernodle Center for Civic Life, such as working with local groups like the Boys and Girls Club, Campus Kitchen and Special Olympics.
"It didn't single out our individual organizations' generosity, but instead wanted to make sure that we're bringing a full community effort into one philanthropy," Swider said.
Additional Greek Week coverage: Elon University's Greek Week continues with field day competition