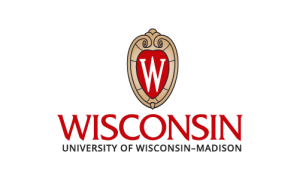 UW Greek Life members work individually, together to raise money for local organizations
Recent philanthropy events hosted by sororities and fraternities on the University of Wisconsin campus have sought to raise money and awareness for several nonprofit organizations.
The university's Greek life community annually raises large sums of money for charities supporting causes such as women's heart health, epilepsy research and the special olympics. They host fundraisers and events for the Madison community to collect donations and raise awareness for different causes.
Each year, Sigma Alpha Epsilon's hosts their annual Lily's Classic on Lake Mendota. On average, the event raises about $20,000 for Lily's Fund for Epilepsy Research yearly, according to SAE Philanthropy Chair Aidan Monroe. The annual boot hockey tournament, consisting of around 30 teams of six players, brings the people together to support an important cause, according to Monroe.
"It's fun to work on something productive together," Monroe said. "You feel good about it because it raises a lot of money, and it's really fun, especially with your friends."
Members of SAE work hard to arrange this day on the ice, in hopes to raise awareness for epilepsy research and to collect donations for the Lily's Fund, Monroe said in an interview.
Similarly, the Chi Psi Fraternity, better known as Lodge, hosts their own annual hockey tournament called the Langdon Invitational. This year, they held their 3rd annual event Feb. 4 on Lake Mendota and raised close to $12,000, according to Senior Philanthropy Chair Patrick Reynders.
Lodge donates to Special Olympics Wisconsin in support of former Senior Philanthropy Chair Oliver Parmekar's twin brother who played on the hockey team Special Olympics Wisconsin, according to Reynders.
"It was kind of like a movement that was close to home for him and close home for all of us and it's great for us to support that," Reynders said. 
Events on the frozen lake are just some of the fundraisers that the members of Greek Life organize. […]
Aside from individual fundraising, the members of Greek life collaboratively raise money together through a year-long project known as Humorology. It is the biggest philanthropy and variety show run by students in Wisconsin, according to the website.
Since 1947, Humorology's mission has been to encourage community involvement while serving a local charitable institution. More than 600 students compete in "casts," where they put together mini-plays full of music and dance to support one organization, the website says.
This year all proceeds will go to the Canopy Center, whose mission is to support children, teens and adults affected by trauma and adversity, according to the website.
In the fall semester, fraternities and sororities split into nine total teams to compete through fundraising for six cast spots in the final show, according to the website. This show takes place April 27-29 this spring, according to Kintzele. This project is not only a way to raise money but a way for the Greek Life community to work together at a common goal, according to one of the six remaining Humo cast's music director Olivia Kider. 
"I feel like a really beneficial thing about Humo is that it allows people in Greek life to branch out of their own philanthropy and still raise money for a great cause and a nonprofit in this area," Kider said. "I feel like Humo is a really great way to get to know people in other Greek organizations outside of your own."
This project raises money through fundraisers, online donations, final show ticket sales and other little events held throughout the two school semesters, Kider said. Last year Humorology raised $441,000 for a different charity and in total have donated over $1.9 million to local Madison organizations, according to the website. 
All of these events are ways that Greek Life gives back to the community. Choosing a philanthropy of their choice, fraternities and sororities at the University of Madison annually raises money for good causes.