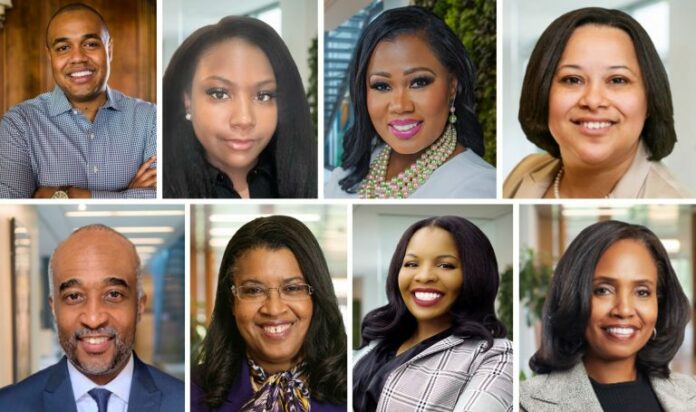 For more than 100 years, the Divine Nine have been a source of pride in Black communities. Beyond their impact on college campuses, the rich history and legacy of sororities and fraternities is also prevalent in many workplaces, including The Kresge Foundation.
To help celebrate Black culture, history and wellness, several Kresge staff members and one alumnus joined a panel discussion to reflect on how being members of the Divine Nine Black Greek-letter organizations helped to guide them personally and professionally to careers grounded in service. A common thread they all share is being mission-aligned to help achieve equity while being stewards of the legacies they honor. The panel discussion was held on February 27. Panelists included:
Crystal Sewell, Human Resources Director, Talent & Human Resources, Alpha Kappa Alpha Sorority.®
Erika Brice, Social Investment Officer, Social Investment Practice, Delta Sigma Theta Sorority, Inc.®
Dexter Mason, Managing Director, Civic Nation and former Kresge Special Assistant to the President, Kappa Alpha Psi Fraternity, Inc.®
Adena Hill, Program Officer, Detroit Program, Delta Sigma Theta Sorority, Inc.®
Wendye Mingo, Managing Director, Information Technology, Alpha Kappa Alpha Sorority, Inc.®
The conversation spanned from the origins of Black Greek-letter organizations to their role as rich communities of prolific African Americans in all fields.